Wireless LAN for use in public space
Who can use the wireless LAN ?
Wireless LAN for use inpublic spaces is available with identification, for faculty members (SSO-ID), for students, graduate students and so forth (ELMS-ID) and iiC-ID for others.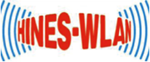 HINES-WLAN(IEEE802.11a)
Furthermore, it is possible to use the wireless LAN network "eduroam" in the access area of the Education Information System wireless LAN (ELMS Wireless LAN system), which has a different wireless LAN infrastructure to the wireless LAN for use in public spaces. In addition to this, it is possible to provide a guest ID to access eduroam for participants of events, academic conferences etc. (from outside the university).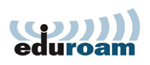 eduroam(IEEE802.11b/g)
For more details, see the HINES website (Japanese) or Hines World Handbook (PDF:26MB)
Where in the facilities you can use the wireless LAN ?
You can use this at Entrance Lobby, Open Hall, Executive Conference Room, Academic Lounge 1,2,3 and 1F and 2F at Frontier Research in Applied Sciences Building .