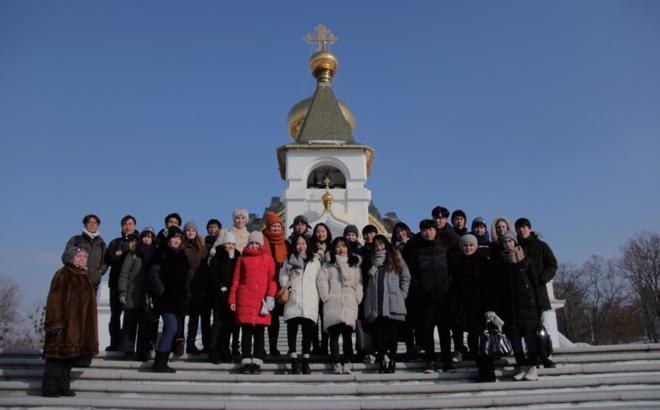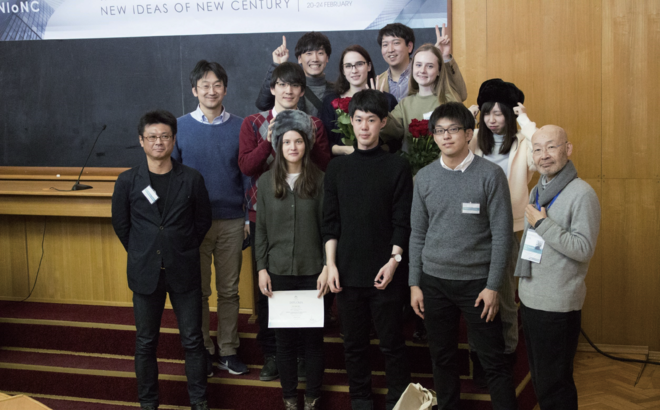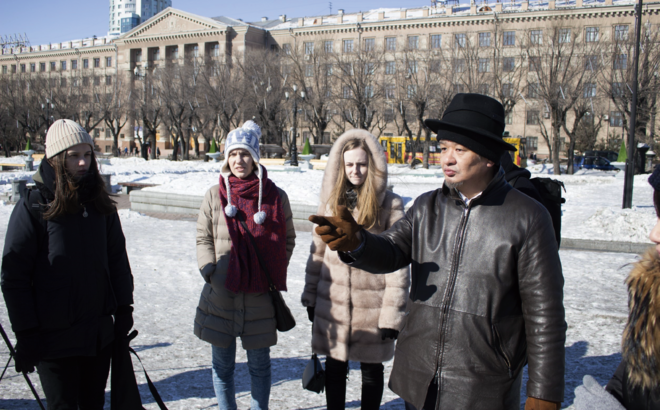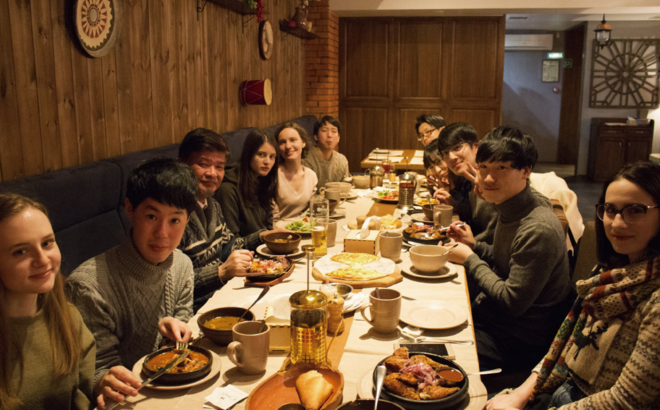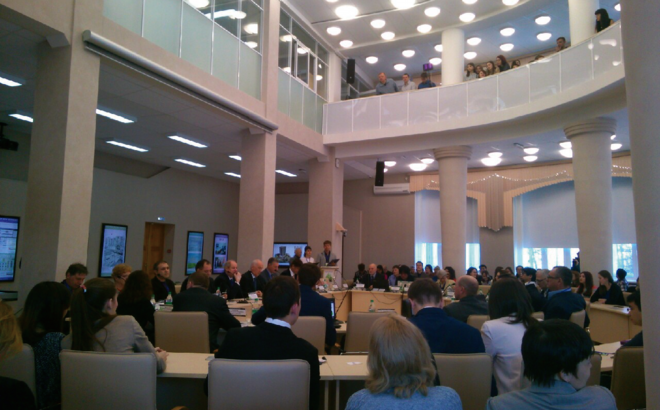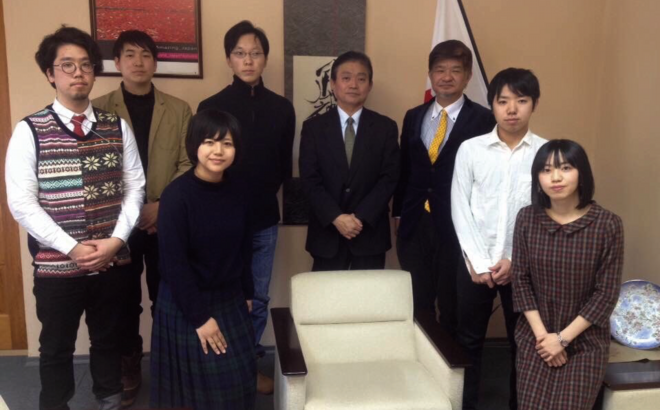 極東ロシアの大学との相互交流

East Russia-Japan Expert Education Program
プロジェクト概要/Abstract

2014年度より、学生が「極東・北方圏の持続可能な環境・文化・開発を牽引する専門家育成プログラム」に参加し、極東ロシアの学生と相互交流を行なっています。

このプログラムでは、ハバロフスクの太平洋国立大学で開かれる国際フォーラムでの論文発表や、北海道内におけるフィールドワークや講義を通して、北方圏の都市計画や建築について学びます。

また、研究室では2015年度より、極東ロシアの大学から留学生を受け入れ、共同で研究を行なっています。

We participate in the EAST RUSSIA-JAPAN EXPERT EDUCATION PROGRAM from 2014. This program is intended to develop professional groups that play leading roles in the fields of sustainable environment, sustainable culture and sustainable development in the Far East and the Arctic Circle.
Our laboratory accepts East Russia students from 2015 and conducts research with them.
受賞/Award

□2017年度

■佐藤愛美:1st degree in nomination FOR ALL-ROUND APROACH TO PROBLEM SOLUTION

      1st degree in nomination "Architecture"

■長谷川怜史:2nd

degree in nomination FOR ALL-ROUND APROACH TO PROBLEM SOLUTION

       1st degree in nomination "Architecture"

□2016年度

■渡部典大:Grand Prix, NEW IDEA OF NEW CENTURY 2017

■伊藤拓海:1st degree in nomination FOR THE PROBLEM RELEVANCE

      1st degree in nomination "Architecture"

■宮本宏樹:1st

degree in nomination FOR THE FHILOSOPHICAL IDEA

      1st degree in nomination "Architecture"

□2015年度

■樫村圭亮:2nd degree in nomination FOR SOCIAL SIGNIFICANCE

      1st degree in nomination "Architecture"

■日下みのり:2nd

degree in nomination FOR THE PROBLEM RELEVANCE

       1st degree in nomination "Architecture

"

■松田かりん:1st degree in nomination

FOR ALL-ROUND APROACH TO PROBLEM SOLUTION

       1st degree in nomination "Architecture"

■和田修一:2nd

degree in nomination FOR THE BEST PRESENTATION

      1st degree in nomination "Architecture"

□2014年度

■北原海:

Grand Prix, NEW IDEA OF NEW CENTURY 2015

     1st degree in nomination "Architecture"

■岩国大貴:1st

degree in nomination FOR THE PROBLEM RELEVANCE

      1st degree in nomination "Architecture

"