世界の大学から
From snow season to Sakura
season at the first experience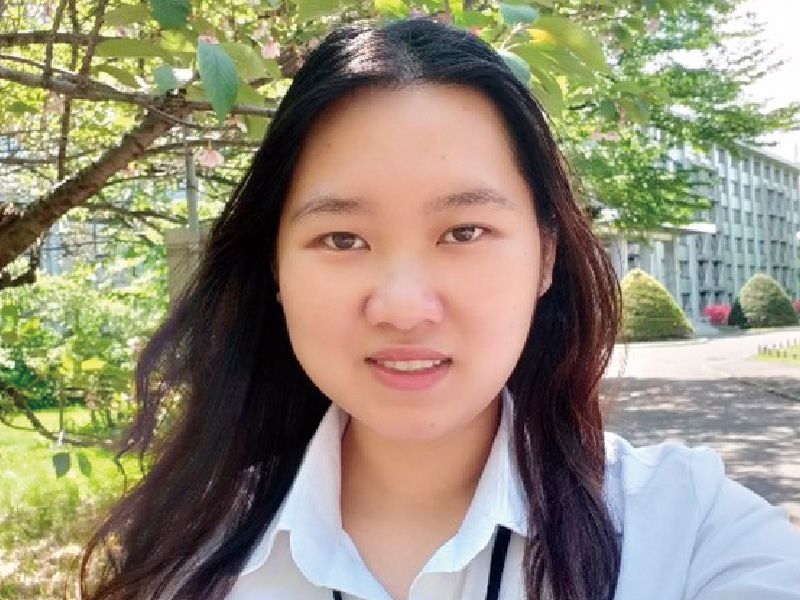 Living and experiencing in Japan is probably not just my dream. I am fortunate to have an opportunity to live and study in Japan. Currently, I am studying the doctoral course at laboratory of Biosynthetic Chemistry, Graduate School of Chemical Sciences and Engineering, Hokkaido University. With remarkable success in research of many scientists at Hokkaido University, I believe that this gives me the great chance to experience learning and research in an environment with developed science and technology.
I went to Sapporo city in the first day of snowfall last year 2020. With the kind help from people around me, I gradually adapted to life even had a barrier language. I will never forget the feeling of the first time upon touching snow, an amazing experience for someone born and raised in a tropical country, Vietnam.
Seeing Sakura in full bloom is also an awesome experience for me. I had a great time enjoying Sakura on the campus of Hokkaido University, on the street, and even in front of my house. Lucky, isn't it? Apart from the beauty, what thing made me impressed is the special meaning of Sakura toward Japanese. The Sakura season takes places in many important events for Japanese like graduate celebration or enters new semesters. Also, the short period of Sakura blooming reminds us about the appreciation of every moment in our life.
I truly believed that these are memorable experiences not only for me but also for foreign students at Hokkaido University.