世界の大学から
From universities in the world
Daily life and new experience in HU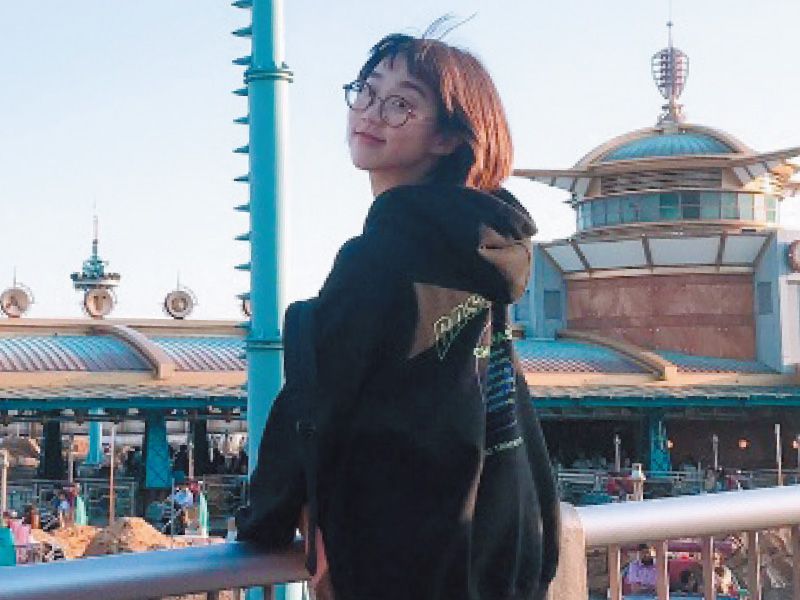 Hometown

Bundang (Korea)

Research field

civil engineering
Hi everyone! I am Lee Hyeyeon from Korea. I am here in Hokkaido university as exchange student. It has been only three months since I came to Hokkaido, but I want to talk about my experience. The reason why I came to Hokkaido University as an exchange student was that I wanted to live a new daily life and travel and study together. Also, living and studying at universities in other countries was my dream in high school.
The first thing I did when I came to Hokkaido was to buy a bicycle. Unlike where I used to live, transportation costs were expensive, and the school was very large, so it seemed necessary. When I go to Hokkaido University, the first happiness I find is riding a bicycle while watching the sky of Hokkaido. The first few days in Hokkaido were hard to ride because of the snow, but in general, the sky in Hokkaido is clear and beautiful. It is really refreshing to ride a bicycle while splitting the wind, and suddenly I feel happy to see the sky. These days, sometimes I'm tired of riding a bike, but it has become one of my favorite means of transportation.
I adjusted to my new life faster than I thought. While studying in a space that has become familiar, I suddenly feel that I came to Hokkaido to avoid boring everyday life, but there is a daily routine that I want to avoid here. In fact, it's natural. Because I am not traveling but living here. At first, all the daily life in a new place was surprising and special, but a little bit used to it. So nowadays, I start looking for new experiences. I did volunteer work at a booth of Korean students at the school festival. And I started to travel. I went to Tokyo, Otaru and Hakodate, and I am planning to go to Viei two weeks later. In small way, I am having fun going to movie theaters in Japan, going new restaurants and going on a picnic. I feel that to get new things, I have to actively experience new things. I would like to have various experience as possible in HU during the remaining time.
Hope all exchange students who attend Hokkaido University have a happy campus life. Thank you.