世界の大学から
From universities in the world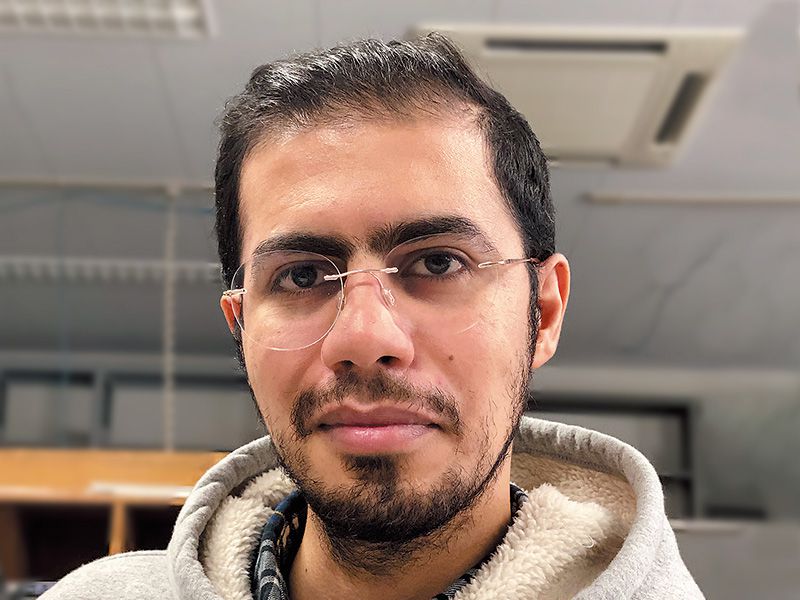 [PROFILE]
Hometown

Tabriz, Iran

Research field

Geotechnical / Civil engineering
How I came from Iran to Japan, and my experiences.
My name is Arash Mohsenzadeh. I am from Iran, pursuing my doctoral (PhD) degree in the field of Geotechnical/ Civil engineering at the Amirkabir University of Technology (Tehran, Iran). At this moment, I am here in Hokkaido University, Japan as an international internship student.
I have arrived Sapporo on September of 2019.
I found out about Hokkaido University through some reputed publications (including journal and conference papers). It indeed attracted me because of its placement in the university rankings, and one of the best bio-engineering research teams among the world, which eventually inspired me and picked me up to Hokkaido. Honestly speaking, I had no idea what sort of place I was going to be arriving at and what sort of people I'd meet, but that was all part of the thrill and adventure. And, currently, I feel it's my privilege to be here, filled with happiness and satisfaction.
Currently, I am working on sustainable development with special emphasis on Construction Biotechnology. Construction Biotechnology is a new interdisciplinary area involving applications of environmental and industrial microbiology and biotechnology in geotechnical applications including soil improvements.
At the beginning, the language barrier made everyday life hard. For example, going to the supermarket for the first time was terrifying because almost all the labels were in Japanese language. Now, after learning some basic Japanese words, my daily life has become less stressful. Notably, food was another great thing. I tried different types of Ramen, Soup curry, Yakitori and sushi. I have no problems getting food here, I think the only thing that I don't like is raw fish. Before I came here, I had heard many positive things about the Japan, and now, after about few months, I completely realized the meaning of Polite, Punctual, Kind, Hard-working, Respectful, Intelligent, Clean etc.
Honestly, I can strongly say that I am falling in love again and again with Japanese systems and culture.