MENU
---
::
Home
---
:: Members

---
:: What's New

---
::
Symposia
---
:: Publications
---
::
Announcements
---
::
Upcoming Events
---
::
Activity
---
::
Proctor Lecture
---
::
Archive
---
::
Links
---
::
Contact
---

ANNOUNCEMENTS




Recipient of the 2nd Proctor Lecture :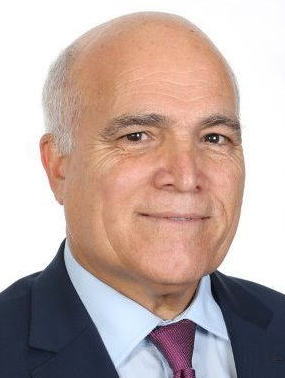 Prof. António Gomes Correia, PhD


Professor António Gomes Correia got his undergraduate degree in Civil Engineering from the Technical University of Lisbon – IST in 1977. He received his Doctor-Engineer degree from "Ecole Nationale des Ponts et Chaussées – Paris" in 1985. Later on, he received the PhD degree in Civil Engineering from the Technical University of Lisbon – IST in 1987 and the "Habilitation" in Civil Engineering in 1998.

In 1987, Dr. Gomes Correia gained the specialist degree at the National Laboratory of Civil Engineering (LNEC) and he was distinguished with Manuel Rocha Award.
In 2001, Dr. Gomes Correia was bestowed upon the degree of specialist in Geotechnique attributed by the Portuguese Association of Engineers.
In 1998, he created the Geotechnical Research Centre at the Technical University of Lisbon – IST and served as its first President until 2000.
Since 2003, Dr. Gomes Correia has been a Full Professor at the University of Minho. From 2010 to 2013, he served as the Director of the Research Centre of Territory, Environment and Construction. He became the Chair of the Doctoral program in Civil Engineering in 2010 and Vice-Dean of School of Engineering of the University of Minho in 2013.

Dr. Gomes Correia participated in over 35 national and international research projects. He was the Vice-Chairman of COST 337 – Unbound Granular Materials for Road Pavements, member of CEN TC227/WG4/TG2 on test methods for Unbound Granular Materials and was also a member of COST 348 - Reinforcement of Pavements with Steel Meshes and Geosynthetics. He was an evaluation member of COST 351 WATMOVE "Water Movements in Road Pavements and Embankments."

Since 2013, Dr. Gomes Correia has served as an expert and external member of the "Agência de Avaliação e Acreditação do Ensino Superior" (Agency for Assessment and Accreditation of Higher Education - A3ES). He serves as a panel member of the scientific area of Civil Engineering for evaluating undergraduate and graduate courses in three institutions in Portugal.

From 1998 to 2001, Dr. Gomes Correia served as the Chairman of the ISSMGE - European Technical Committee - ETC 11 on Geotechnical Aspects in Design and Construction of Pavements and Rail Track. In 2001, he became the Chairman of the ISSMGE Technical Committee TC 3 on Geotechnics for Pavements, which was renamed in 2009 as TC 202 – Transportation Geotechnics. He was the Chairman of TC 202 until 2013 and after member of Executive Group. From 2009 to 2013, Dr. Gomes Correia also served as a European Member of the Technical Oversight Committee (TOC) of ISSMGE. He was also from 2004 to 2008 President of the Portuguese Geotechnical Society.

Professor António Gomes Correia has been involved in research, teaching and consulting in the general field of geotechnics and pavement engineering for 37 years. His work embraced transportation geotechnics, particularly soil and pavement geo-material properties and modelling, compaction, soil improvement, foundations, geotechnical design and management. He has over 360 technical papers and 240 reports published on these subjects, with more than 1000 citations (Google Scholar). Dr. Gomes Correia has supervised over 116 graduate students, including 30 PhD students (4 ongoing).

He has been involved in the organization of several conferences, one particular that he chaired being the Bearing Capacity of Roads and Airfields Conference held in Lisbon in 2002. Dr. Gomes Correia was instrumental in renaming this conference series to its current Bearing Capacity of Roads, Railways and Airfields to officially include the railways component in the scope of this international event. He also launched the series of International Conferences on Transportation Geotechnics (ICTG), the 3rd in the series will be held in Guimarães, Portugal in September 2016.

D. Gomes Correia showed leadership in starting a new international technical journal, Journal of Transportation Geotechnics, launched in September 2013 by Elsevier's Engineering Journals. He is currently the Editor-in-Chief of the Journal of Transportation Geotechnics and he also serves on the Editorial Boards of other National and International Journals.



Recipient of the 1st Proctor Lecture :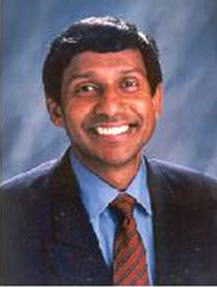 Prof. Buddhima Indraratna, PhD



INFORMATION



June 16, 2020


A rejuvenated outlook for Transport Geotechnics in Australia

- Prof Buddhima Indraratna and geo-team moving to University of Technology Sydney (UTS)



After 3 decades of outstanding service at the University of Wollongong, Distinguished Professor Buddhima Indraratna, an executive member of TC202 and the 1st Ralph Proctor Lecture of ISSMGE, has accepted an appointment as the Director of Transport Infrastructure Research Centre at the University of Technology Sydney (UTS), a timely initiative by its Faculty of Engineering and Information Technology. Several million dollars of funding has already been invested for this Transportation Centre to be propelled towards a flagship R&D unit, culminating an enhanced research and training environment with a promising potential to attract industry collaborations to be focused on strategic national projects.


The Centre will accommodate a healthy number of full-time academic and research-only staff, including four additional geotechnical staff from University of Wollongong expected to join UTS in July, including Prof Cholachat Rujikiatkamjorn, an active member of ISSMGE Bulletin and AGS Sydney Chapter. UTS geotechnical strength has been enhanced further by Distinguished Professor Daichao Sheng who had already moved to UTS as its Head of School in Civil and Environmental Engineering last year, having served University of Newcastle over many years.

Through this Centre, Buddhima has proposed that an integrated R & D approach to all forms of transport infrastructure be fostered in the demanded fields of transport geotechnics, structural design and stability, construction and maintenance, as well as soil-water interactions for port environments and flood damage mitigation. In addition, the evolving fields of data analytics and machine learning will be combined with traditional Civil Engineering principles of performance monitoring and life cycle assessment.

Considering Buddhima's experience and leadership plus his team's involvement with major Australian and international projects in recent times, it is expected that this new engagement in tandem with the Industrial Transformation Training Centre for Advanced Technologies in Rail Track Infrastructure (ITTC- Rail) funded by the Australian Research Council (ARC) and Industry will evolve as a flagship unit to execute strategic R&D projects to enable sustainable industry practices and improved technical standards for roads, railways, runways and port infrastructure in the future.

In the future, Buddhima can be contacted using his new email address:
buddhima.indraratna@uts.edu.au