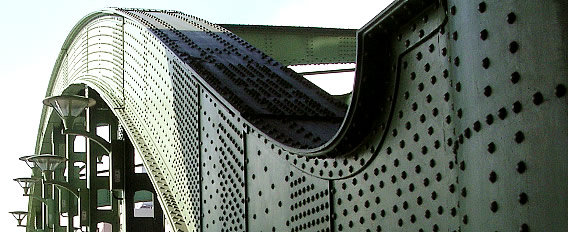 History of Our Laboratory
This laboratory was established at 1924, and has been devoting efforts on the researches regarding steel bridge structures and infrastructures up to now. In 1997, the laboratory's name was changed from Research Group of Bridge Engineering to Research Group of Structural Engineering Laboratory of Bridge & Structural Engineering. Later, again due to reorganization, the laboratory's name was changed to Laboratory of Bridge and Structural Design Engineering in 2005.
Current Research Activities
Infrastructures, such as bridges, airports and expressways etc, are indispensable for our modern society, and it is important for our sustainable development to manage these structures appropriately from planning to demolition. In addition, bridge and structural technologies that have high quality and high performance are required due to diversity or complexity of modern society. In our laboratory, new types of bridges and methods of analysis, design, manufacture, construction and maintenance for infrastructures are researched. Please refer to Research to know the details of our research.
Webmaster : Dr. Xingwen HE