Staff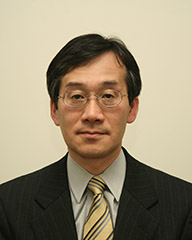 Professor


Toshihiko MATSUTO
Room:A5-18
TEL/FAX:011-706-6827
E-mail:
Research interests:

System analysis and evaluation of solid waste management facilities. Studied so far are RDF production facilities, Shredding facilities of bulky waste, WEEE(Waste electrical and electronic equipment) Recycling facility, Packaging waste Recycling facilities, Composting facilities, and Methane fermentation facilities. Mass balance, energy balance, and cost are main interest for analysis. Based on knowledge and data by these studies, LCA Model of Integrated solid waste management system was constructed, and published with CD in 2005.
Estimation of stability of landfill. Aeration of waste is the key technology to promote stabilization of waste in landfill. We found that passive gas vent work to collect air from outside, it turns out an efficient aeration. Mechanism of the aeration is studied byfield survey in MSW landfills of different conditions: semi-aerobic/anaerobic, new/old, rich/poor organic contents.
MSW Collection. Collection of waste is not efficient due to small truck, large crue size, frequent collection, and increased number of source separation categories in Japan. Data were collected by driving after collection vehicle to record time and distance to move or collection for six types of source separated waste. Model to estimate collection works will be constructed.
Other interests are: Household hozardous waste generation/collection/disoposal, Waste Characterization of detailed composition to construct database for better planning, Lifecycle analysis of MSW incineration process, etc.
Professional Experience
ICLRS(Intercontinental Landfill Reserch Symposium) Organizing Committee (since 2000)

IWWG (International Waste Working Group) Managing Board Member (since 2007)

Chairman of Academics & Reserch Committee, Japan Society of Material Cycles and Waste Management (since 2008)

Waste Management(Journal of IWWG), Associate Editor (since 2009)

Vice President, Japan Society of Material Cycles and Waste Management (since 2010)

Chairman of Hokkaido Branch, Japan Society of Material Cycles and Waste Management (since 2010)
Education
Dr. Eng., Environmental Engineering, Hokkaido University, 1983
MS, Environmental Engineering, Hokkaido University, 1980
BS, Environmental Engineering, Hokkaido University, 1978
Honor and Award
Best Paper Award, Japan Society of Material Cycles and Waste Management, 2001 Estiomation of Flow of Household solid Waste

Best Paper Award, Japan Society of Civil Engineers, 2003 Integrated evaluation of solid waste management in terms of cost and environmental loads