HOME

 

Research

Facilities

Members

Why not work with us?

Events

Publications

Lecture courses

Inquiry / access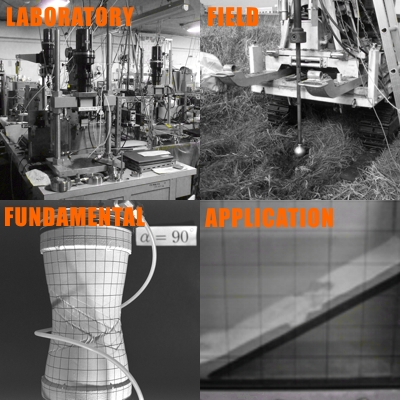 Soil behaviour can never be simple. Behind any geotechnical misprediction and accident lie oversimplified interpretation and overlooked uncertainty of soil behaviour and soil properties.

It is in our belief that any geotechnical engineering decision must be founded on realistic understanding of soil. To this end, we have been developing tools, methods, theories, and databases that contribute to modern geotechnics, in which sustainability and environmental conservation are defining qualities, along with more conventional concepts of efficiency and safety. Please have a look at who we are and what we do.